Lew White and Bob Adair look over the just-delivered model of the sternwheeler proposed in the early '60s to Six Flags over Texas. Willis had built Six Flags' keelboats, which were already in operation at that time. The stern wheeler project was not pursued however. It's great that the family saved this piece of history, though!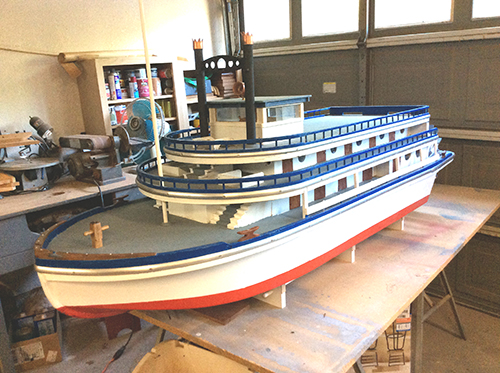 And here she is at the end of April, 2018, structurally and cosmetically restored by Lew White! What's more, electrical wizard Stan Lehnhardt has installed lighting and powered up the 12-volt paddle wheel motor (watch video below).
Fishing Boat Model to be Fixed Up by Robin McGeorge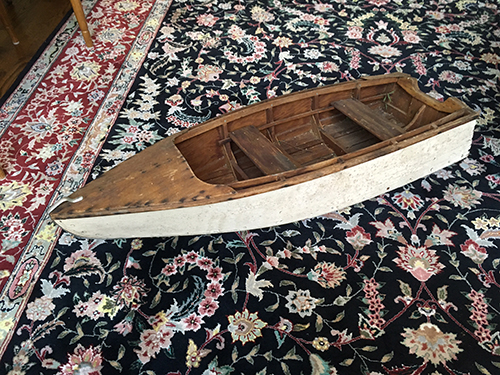 This 42" scale model of an early Willis plywood-on-frame fishing boat bears all the construction details of a full-sized boat, so Willis could show prospective buyers the quality of construction without having to tow a boat around. Salesman's boat models were common at the time.
Fishing Boat Model Refinished!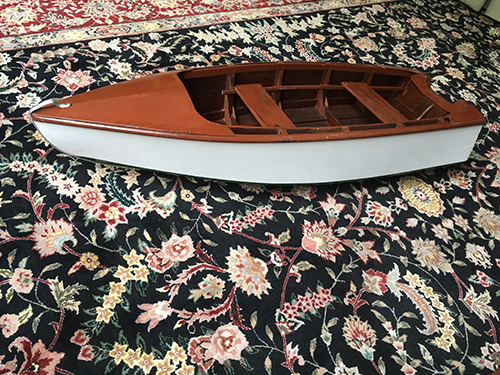 What a difference cleaning, sanding, varnishing a painting makes! Robin McGeorge has worked his magic on this little boat, and now she's ready for use as a tabletop display at the WBA booth in a boat show! Scroll up to see the model prior to restoration for a pretty good before-and-after comparison.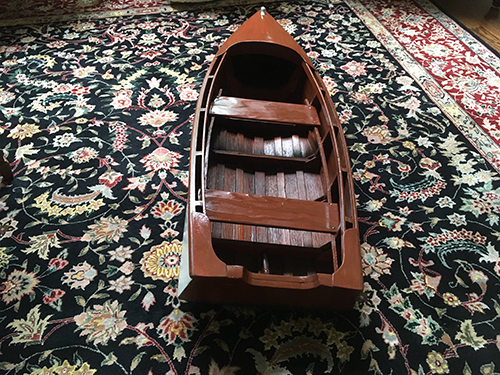 The inside was quite challenging, because it has all the battens and frames of a full-scale boat in a very small space!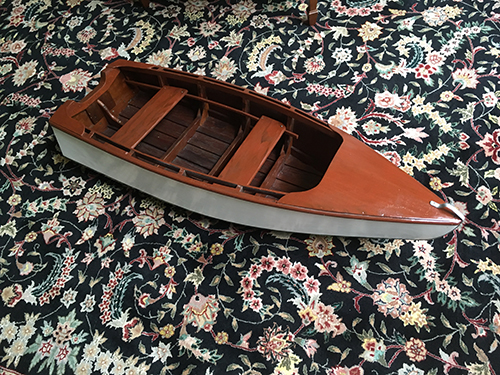 Special thanks to Robin McGeorge for bringing this piece of history back to life!