Join us in Rockwall at the Hilton Dallas Rockwall!. Register Now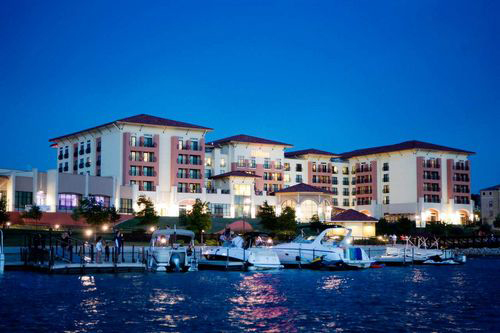 Fellow Skippers,
It's time for the Ride 'n Show, and we're looking forward to your participation this weekend!!! Here are the final details for our event. Please make special note of the restaurants, since early versions of the registration form had the wrong restaurants listed. (both of which have closed).
6-p.m. - 7:15p.m. Welcome gathering and cocktails at the Hilton Dallas Rockwall hotel bar
7:30 p.m. Dinner at Gloria's Restaurant (walking distance from the Hilton)
8-9 a.m. Launch boats at Chandler's Landing Marina
9 a.m. - 4 p.m. Boat show at Rockwall City docks in front of the Hilton
Lunch on your own
6:30 p.m. Dinner "Dine Around", your choice of the Hilton's Mistra, Gloria's or Dodie's Cajun Restaurant. (all close together, within walking distance of the Hilton)
9 a.m. Skipper's Meeting, Rockwall City Docks in front of the HIlton
9:30-10:30 a.m. Fun run on Lake Ray Hubbard
10:45-Sunday Brunch at the Mistra Restaurant, Hilton Dallas Rockwall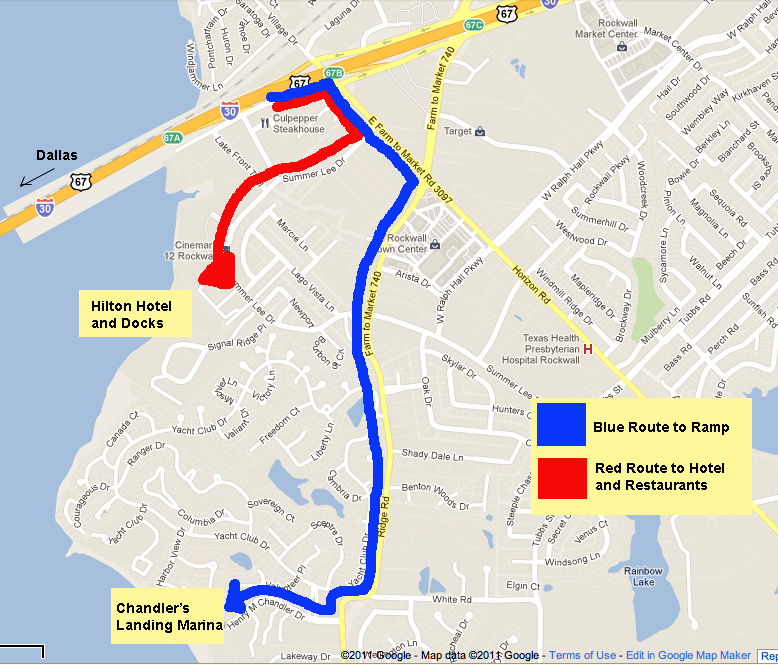 Contact David Kanally for info/directions. 940-395-2742.