August Heating Up for Two Great Events!!
Event #1: National Marina Day at Lake Joe Pool, August 11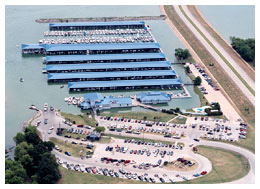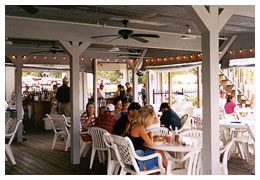 Hook up that trailer and hurry on down to Lynn Creek Marina at Lake Joe Pool on National Marina Day, August 11, for our fifth annual celebration there. Enjoy the fine hospitality of the wonderful staff of Lynn Creek, and display your boat with fellow WBA members from throughout North Texas. Lake Joe Pool is very close to normal level, and all ramps and facilities are operational. Don't miss this great day!!
Event #2: Annual Ride 'n Show at Lake Lewisville, August 24-26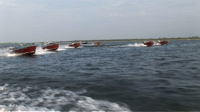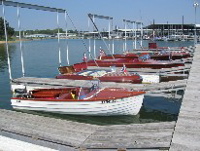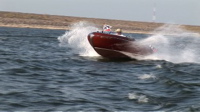 Lake Lewisville and Eagle Point Marina will bethe site of our annual Ride 'n Show, August 24-26
Lake levels are slowly returning to normal, and in any case, Eagle Point is ready for high water or low with a temporary ramp and other facilities available to the WBA for high water, and the normal member ramp available if the water recedes as expected. The Friday night gathering at Al and Sarah Kroemer's farm in Argyle will be our main group dining event this year. This event is sponsored by the Southwest Chapter of the ACBS, and will be a great opportunity for fellowship and fun.
Saturday will bring our traditional show at the docks of Sneaky Pete's where shuttle boats will take us from the docks to the restaurant as needed.
Bob and Mildred Van Guilder will host a Saturday evening cookout at their home in The Colony on the eastern shore of Lake Lewisville on Saturday night. We're looking forward to a casual, relaxing evening together.
Then on Sunday morning, we'll top off the Ride 'n Show with a run on Lake Lewisville, followed by the Sunday Brunch at Sneaky Pete's. Be there!
Register now on-line, or send us and email, or give us a call!
Registration is easy! Just use the on-line form linked here, or shoot us an email at crodhull3@yahoo.com to let us know if you're coming. If you're not a digitized kind of person, give us a call at 940 395 2742 and let us know you're coming!
Haug Revs Up July Meeting with Powerboat Racing Presentation!

WBA Secretary Richard Haug opened the throttle for the July 19th meeting presentation of vintage powerboat racing, featuring the U.S. Gold Cup races and the British counterpart, the Harmsworth Trophy. Richard's well-researched talk ranged from the innovative hull designs of early 20th-Century competitors to the heroes of the sport. Richard also shared samples from his collection of period magazines featuring articles on the boats and races of the day.
As rules evolved over the years, so did the hull configurations, engine designs and power ratios. A year-by-year review of winners and their average hull speeds through 1955 revealed tremendous advances in hull construction, horsepower and driving techniques. Thank you, Richard, for sharing your enthusiasm and considerable knowledge of this high-speed aspect of classic wooden boating!
Kanally to Present ACBS Marque Clubs and Mystic Seaport Summit August 16!
Don't miss our next meeting on Thursday, August 16th, when WBA President will share his recent experiences at Mystic Seaport CT, at the biennial ACBS Symposium, which featured the first-ever Summit meeting of ACBS-recognized Marque Clubs. Over 25 clubs were represented at the Summit. Come learn how Marque Clubs and the ACBS are collaborating to assure the preservation of many well-known and lesser-known boats through museum archiving and awareness-building. And, see some great shots of scenic Mystic Seaport!
Pre-Meeting Gathering at Midway Point
Join us for a light meal and moderate libation at 5:30 p.m., August 16 at Midway Point Restaurant, 12801 Midway Road, on the Southwest corner of Midway and LBJ!
Please take a look in the shed or garage for the leftover parts you can donate to the club. Bring them to the meeting, to the parts day on April 14, or contact David Kanally at david@historywithheart.com for pickup.