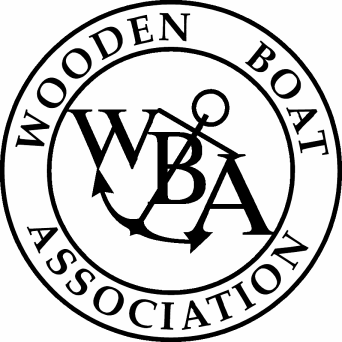 The Bilge Pump
Volume 2 Issue 5 June 2005
Message from the President
Our next meeting will be Thursday, June 16th at 7:30 p.m. Directions to our meeting location can be found on the website www.woodenboatassociation.com.
Those of you that attended the North Texas Classic Car and Boat Event at Lake Grapevine certainly enjoyed a good, hot day! A hearty thanks to V.P. David Kanally for organizing a great event in conjunction with the local chapters of the Classic Car Club of America, and the Amphicar Club. If you missed the event, don't fret! David's son videotaped the event and has produced a DVD that we will show at our June meeting. This is a must-see (and must-have) so come to the meeting and place an order for your own copy.
ATTENTION SKIPPERS: If you are not planning on attending one of the two events scheduled for this coming weekend (see Upcoming Boating Events, below), then how about making a day-trip to Lavon?! Mike Gomes plans on being at the boat shop around 9:00 AM Saturday to load up if anyone is interested.
Contact Mike @ michael@gomesonline.com , or (972) 267-6733.
If anyone would be willing to provide refreshments to this month's meeting, call Mark @ (214) 265-1135. (Alternatively, BYO!)
Upcoming WBA Meeting Dates & Presentations
Thursday June 16th "Everything You Always Wanted to Know About

Alternators and Generators, But Was Afraid to Ask." Stan Lehnhardt
Upcoming Boating Events
Fri.-Sun. June 10 - 12 Summer Solstice Ride n' Show - Conroe, TX,

Contact Dr. Jacob Deegan - 713.796.2269
June 9 - 12 12th Annual Antique & Classic Boat Show - Grand Lake, OK
ACBS - Heartland Chapter
http://www.heartland-classics.org/pages/12bs.htm
Pre-Meeting Gathering
For a light meal, libation, and tall tales, join us @ 5:30 p.m. at
The Midway Point
12801 Midway Rd., 75244
(SWC Midway & LBJ)